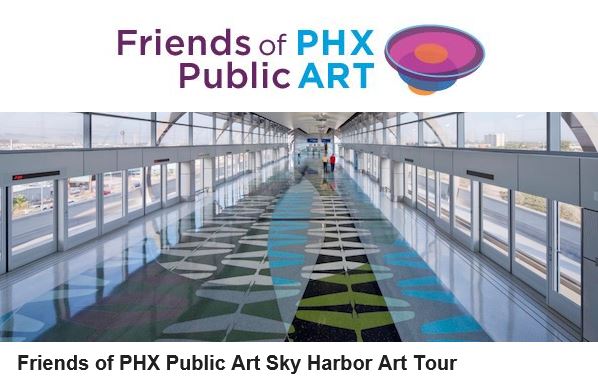 Uncategorized
Buy tickets here for Friends of PHX Public Art Sky Harbor Art Tour – Nov. 9!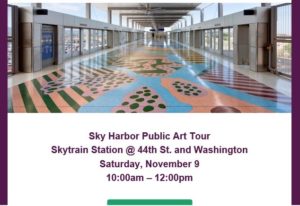 You are invited to join Friends of Phoenix Public Art for a behind-the-scenes tour of the Public Art at Phoenix Sky Harbor International Airport, Terminals 3 and 4 on Saturday November 9th.
Meet some of the artists and artisans who created the award-winning installations. Learn about the heralded Phoenix Airport Museum exhibition program and art collection! Be among the first to view the major public art works in the newly renovated Terminal 3.

Directions:  The tour begins at 10:00 a.m. We will meet at the Skytrain Station @ 44th St. and Washington. Please park in the cell phone lot behind the station. After the tour, you may want to wander over to the one of the exciting new restaurants in both terminals, or come back to the Skytrain station to pick up your car or take the Light Rail.